h/t FenelonSpoke on A♠
See Sunny Skyz for more great pix and the story
of Herman the pigeon and Lundy the chihuahua!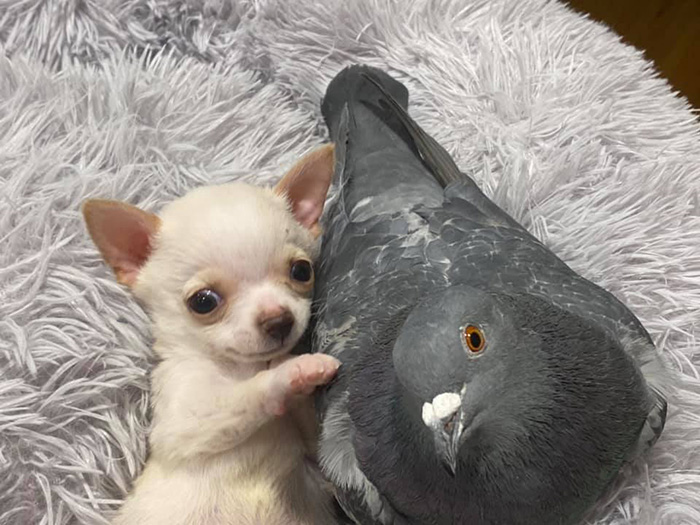 ---
Recommended Destinations:
Folks sharing pet pix is just one of the many great aspects of the Pet Thread. I don't swipe feature pix of Ace of Spades folks' pets, as a rule, but this one was just irresistable.

Here's a pic in similar spirit,
c/o chrissy on PoliNation