Frank Lloyd Wright once designed a skyscraper, intended for Chicago, but he couldn't get it built there. Wright sold a scaled-down version of it to oilman H.C. Price, and it was built instead in Bartlesville, Ok.
c/o aol.com
The overall geometric element arises from the equilateral triangle, and all lighting fixtures and vents are based in this way while the angled walls and built-ins are based on fractions or multiples of triangular module. —source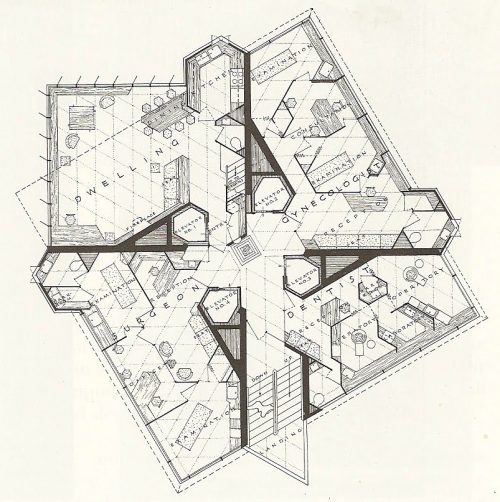 Custom furniture echoed the triangle-based architecture.
Under construction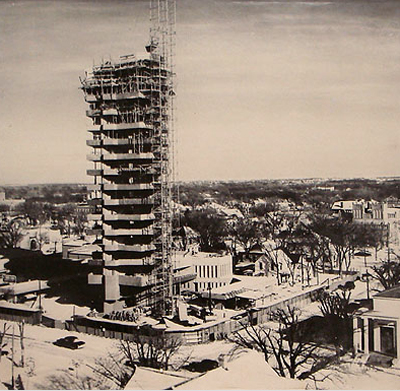 A very unusual work, by a very unusual architect.